Time travelling
with Villa Bavaria
in Merano.
History of our Meranerland hotel
The building of today's Villa Bavaria was constructed in 1884 as a town villa by a banker. Duke Carl Theodor of Bavaria lived here with his entourage and practiced as ophthalmologist at the adjacent Pension Petersburg, which today is part of Villa Bavaria: the Residence Palma.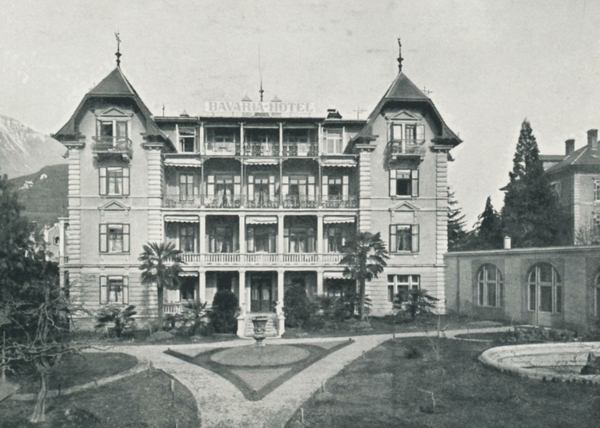 From the beginnings Villa Bavaria has been connected to the Berger family.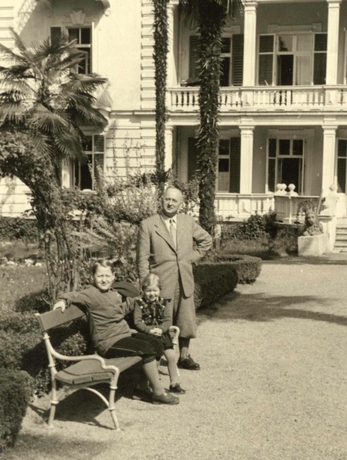 The Petersburg guesthouse was built in 1874 and was impressive with its, for the period, highly modern equipment, offering central heating and wash basins with running cold and hot water in every room. Staying in Merano, the Duke Carl Theodor and his sister Empress Sissi were highly beneficial to the town's image as spa destination. The Petersburg guesthouse therefore mainly accommodated spa guests. In the 1920s Dr Hans Berger, dentist and son of Peter Berger, who once built the Petersburg, took over the guesthouse with his wife Hilda Ladurner-Berger and renamed it Hotel Palma. During World War II the town of Merano served as a military hospital and Hotel Palma served as residence for doctors. When the political and economic situation gained more stability, Hilda Ladurner-Berger opened the guesthouse with her son Dr Hans Berger. Eventually Annemarie Krista-Berger, wife of Hans Berger, took over the house, ordering renovations and extensions. Hotel Palma so became the leading address for spa guests, business travellers and hikers.
In 1997 the Berger family united Hotel Palma with Hotel Bavaria which by now had become property of the Berger family too. Dr Kurt Berger, specialist for physical medicine, opened a practice there, offering the guests Medical Wellness treatments.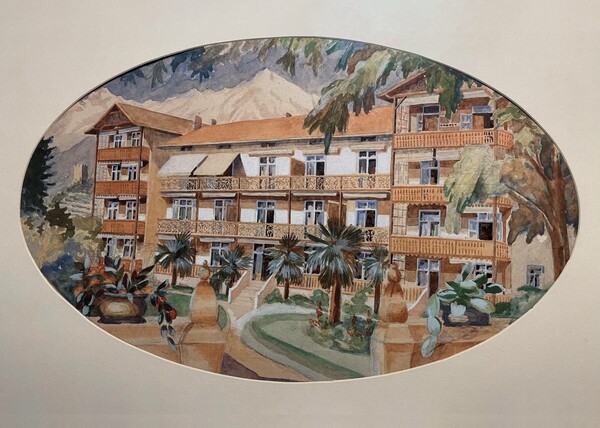 A house full of history which
is reflected in its unique architecture.